2023 Congo & Mentoring Fundraiser
This year, we gather not only to revel in the splendor of the event but also to extend our compassionate hands to those in need. Your presence will light up the night, making a difference in the lives of countless individuals.
Immerse yourself in an atmosphere of excitement and jubilation as we come together to support the clinic project in the Democratic Republic of Congo. Feel the energy and enthusiasm as we celebrate the strides made in providing quality healthcare to those who couldn't afford it before. Indulge your senses with a culinary journey through delectable cuisine from around the world.
The clinic project in the Democratic Republic of Congo is not just bricks and mortar; it symbolizes a lifeline to quality healthcare for those who deserve it. Your support ensures that families and individuals receive the medical attention they urgently need.
Furthermore, by attending this gala, you play a crucial role in supporting mentoring initiatives for students in Fresno. Your presence provides them with role models who inspire them to achieve their dreams and unlock their potential.
Date: November 2, 2023 | Time: 6:00pm to 7:30pm | Venue: Northwest Church | Cost per Person: $50.00
"You're Designed For Success"
Serve communities by increasing education attainment and opportunities for youth and adults as well as improving the health of families for a stronger society.

Encourage and support the youth in USA to take advantage of all the opportunities available for them by teaching them the harsh realities and difficulties that youngsters in poor countries have to face.

sharing hope around the globe
The objective of EMD is to create a bridge connecting both youth and adult to opportunities they are desperately longing for so that they can become all that God created them to be and find their purpose in Christ Jesus.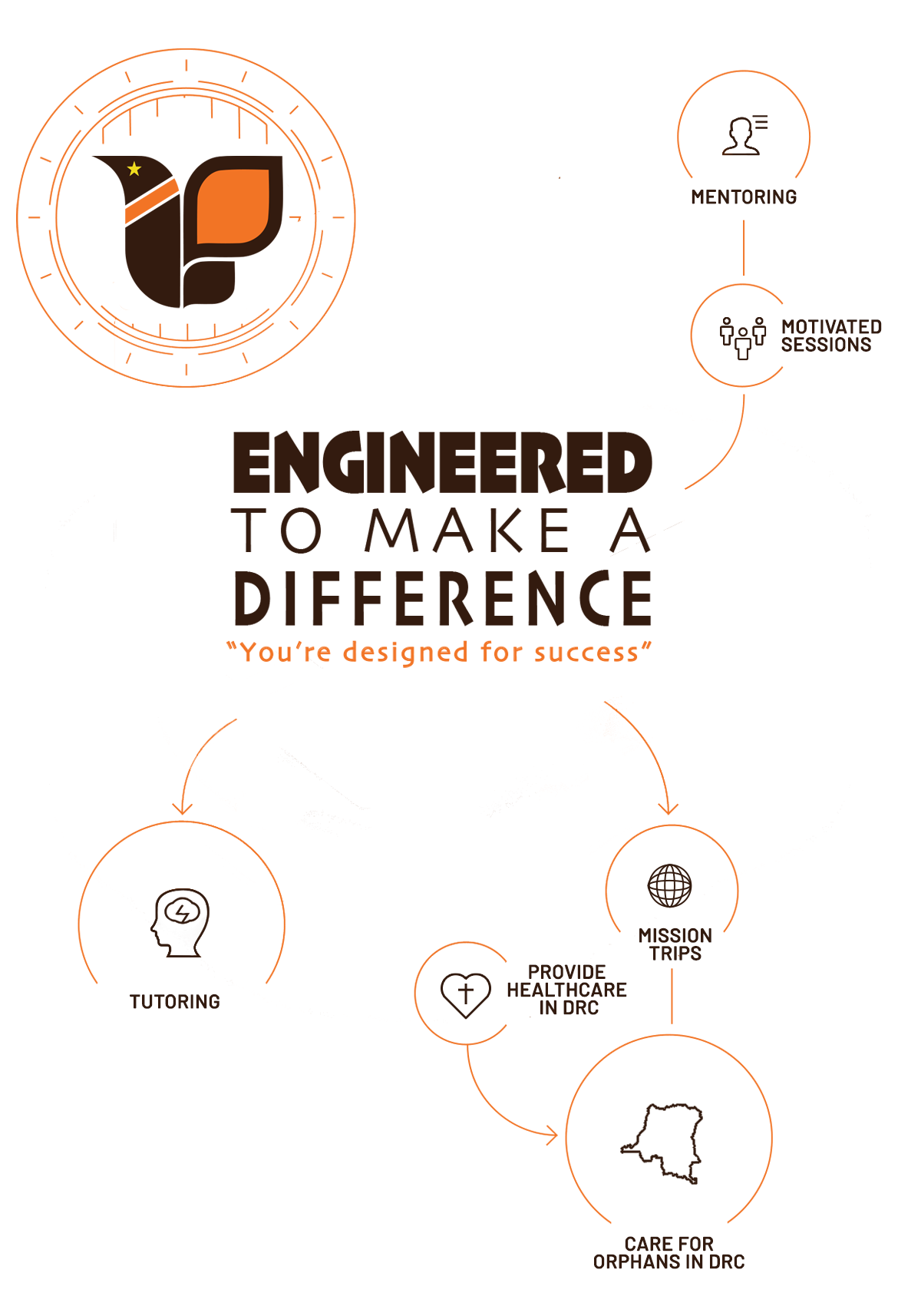 You can help by using your time, talent and treasure to make a positive difference in the lives of the last, the lost and the least of us as you get involve in the following:n
Visit one lunch mentoring session to share your personal story of overcoming obstacles to inspire, empower and motivate the younger generation
Visit one lunch mentoring session to make a presentation on your profession to instigate the interest of undecided students on your carrier path
Join other volunteers to serve once a week (or every two weeks) as a mentor for youngsters needing positive influence, role model, words of affirmation and encouragement
Join other volunteers to provide tutoring for kids needing academic help on your favorite subject
Get your local church to adopt a school and provide the lunchtime mentoring program as a team
Visit our clinic in DRC to offer your services as medical doctors, surgeons or nurses
Host fundraiser to support EMD local programs, international missions and projects
Play part in fundraising events and activities
Donate to support EMD local programs, international missions and projects
Get involved today where needed to bring about change to millions of lives